Tila Tequila Sex Tape: Ex-Boyfriend Blackmailing Her For 75K? Watch and See!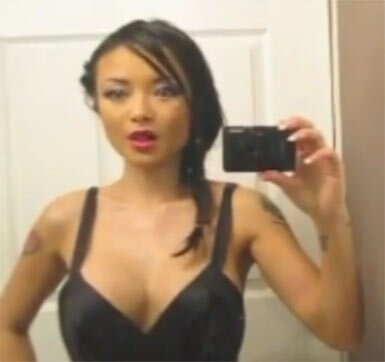 Apparently the ranting celebrity socialite Tila Tequila is claiming an ex-boyfriend is blackmailing her with a sex tape for $75,000 and plans to take it viral if she doesn't comply with him.

The singer and Myspace Queen reportedly is allegedly a tad bit upset with the ex-lover and is reportedly in her questioning mode, according to RadarOnline. Shouldn't everyone be questioning the validity of her story after she first said she was pregnant later followed by adoption and everything else in between, as reported on HipHopRx.com.
The unknown ex-boyfriend reportedly betrayed her love and has her disgusted, angry, appalled and has her distraught.
"He has the audacity to not only betray me with the love that I had for him," Tila Tequila told the Radar.
On a video she says she has 12 lawyers and they are power attorneys and he will be going to jail for 5 years for extortion.
As for the description of the video, the ranting socialite says, "I have had enough of people making assumptions and tired of people trying to exploit me, extort me, and make money off of me. So in this video, I go offf on everyone and you will find that I also tell the truth about the sex tape."
Until people get like a 20-30 sec glimpse of it, they are sure not going to believe Tila Tequila this time around too? Or are they?
Watch the video of Tila Tequila Ranting About Having A Sex Tape