Khloe Kardashian Pregnant? Talks Baby Making Sessions With Hubby Lamar Odom (Photos)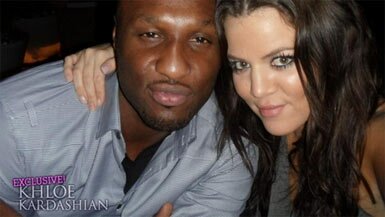 Khloe Kardashian who just celebrated her one year anniversary with hubby Lamar Odom and who's been rumored to be pregnant, spoke about getting pregnant, something that was already speculated after baby bump pictures surfaced, as reported on HipHopRx.com.

The young reality star and model spoke with Life & Style about getting intimate with her NBA husband and states that the two have been working at it all year long.
According to the celebrity star, she has found that getting pregnant is harder than she thought.
If you'd like to hear what Khloe Kardashian-Odom thinks about her baby making sessions, "…practicing making babies is amazing!"
Meanwhile, it is stated that Khloe and Lamar hope to have some twins, especially Lamar who would like a combo – a boy and a girl in one package.