Diddy Tries Jersey Shore Booty Call With Sammi Sweetheart + Sex Tape Leak?!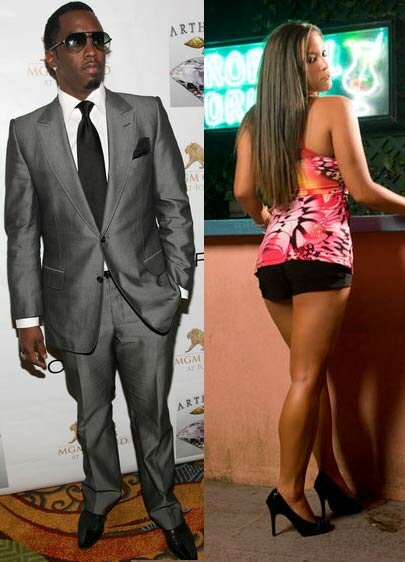 Reports are circulating that hip hop mogul and businessman Sean 'Diddy' Combs wanted to make a booty call to Jersey Shore but got a busy signal. In other words, Diddy may have gotten the 'cold shoulder' by one of the 'Jersey Shore' stars — Sammi 'Sweetheart' Giancola. Huh?

Allegedly, Diddy saw the reality TV star walking with some girlfriends when he pulled up in his ride and told Sammi that he loved the show and had been "thinking" about her.
Now keep in mind, according to Perez Hilton, Sammi is still a "Z-List" star but for some reason, she gave the multi-million dollar CEO, actor and part-time model Sean 'Diddy' Combs the "cold shoulder" and reportedly turned her back upon his compliments and starting playing with her phone.
Guess she doesn't want an upgrade or is playing hard to get huh? Hmmm. Well, maybe with Diddy, he likes 'em 'playing hard to get' because reportedly Diddy didn't stop at that and tried asking one of Sammi's friends for her number (via a text, because he knew the friend) and well, there's no telling how that went.
Sean 'Diddy' Combs and Sammi 'Sweetheart' Giancola: hot or not?!
In related news, rumors have it that the Jersey Shore's reality tv couple Ronnie Ortiz Magro and Sammi Sweetheart Giancola have an alleged sex tape which may be leaking on to the internet, but for now this is only speculation and gossip? The story goes that Ronnie was at a club when he got a text from Sammi claiming their naughty tape was not in the safe-place they kept it, well so the story goes.
Only time will tell..
Developing…