Kid Cudi Sentenced On Cocaine Possession Plea + Hip Hop Beef With Wale?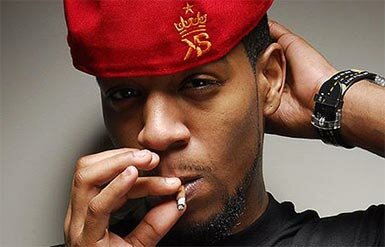 Day 'n' Nite rapper Kid Cudi, who was arrested and charged for allegedly being in possession of liquid cocaine in June, has reportedly been sentenced after pleading guilty to the charges.

The rapper recently denied that liquid cocaine exists and that it bugged him out after it was being reported that he had liquid cocaine. "…my blow comes in a jar… there's no liquid in it," the rapper stated in an interview with Complex Magazine.
Meanwhile, according to TMZ, the rapper, born Scott Ramon Seguro Mescudi, pled guilty over the weekend in the 7th degree for criminal possession of a controlled substance.
Due to his cooperative guilty plea, Kid Cudi reportedly received a lighter sentence than if he had fought the charges and lost.
His sentence reportedly will be — two days of community service.
The rapper was arrested for possession of a controlled substance after he got into an altercation with a woman and destroyed her property, as reported on HipHopRx.com.
Kid Cudi, 26, is signed to Kanye West's label G.O.O.D. Music and is expected to be releasing his second studio album entitled Man on the Moon II: The Legend of Mr. Rager on November 9th.
In other news, allegedly there was a beef going on between rappers Wale and Kid Cudi after Wale made mention about Kid Cudi hitting a fan at a concert in his track "Thank You." More on the alleged hip-hop beef on HipHopRX.com.