Fake Nicki Minaj Promoter Busted On Twitter; Scams University Out Of $30K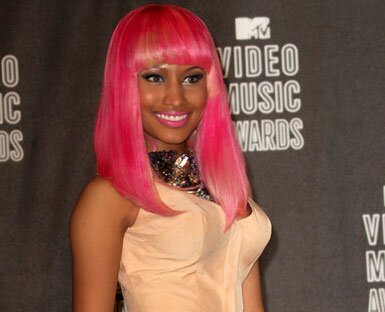 An October concert expected to feature rapper Nicki Minaj looked promising for Montclair State University students who lined-up to buy tickets mid-week on last week. However, the concert turned out to be a let down for many who sleep over night to purchase the tickets just for a chance to see the rapper in person.

According to the college's Student Government Association, they sent Romarick Hough, of Premier Talent Agency $37,000 in deposits to book the rapper.
It seems that if it wasn't for students posting to Twitter, the school maybe wouldn't have known it was getting scammed until much later. Students created a buzz talking about the concert on Twitter and one student even posted a picture of the long ticket line.
After hearing that she was suppose to be performing at the Montclair on October 8th, Nicki Minaj took her twitter asking, "What concert? Never heard of it."
Nicki Minaj went on to even speak with students online to get further information on identifying the shady promoter and posted that if you don't see her tweet about performing somewhere, then it's not real.
Meanwhile, Nicki Minaj is working to help the school association book someone and stated that their school isn't the first to be scammed and their legal teams are working to put this to an end.
As for Romarick Hough, of Premier Talent Agency, the business address that he gave the Student Government Association was also fake or let's just say vacant and reportedly has been under renovation for over eight months.
In other news, Nicki Minaj is completing her debut Pink Friday which is scheduled for a release date of November 23.