Bishop Eddie Long Responds After Cellphone Pictures Leak In Teen Sex Scandal (Photos)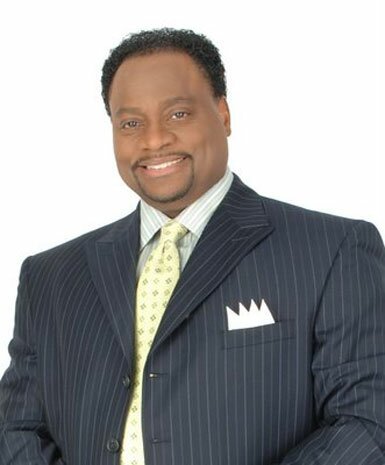 Bishop Eddie Long the high profile church leader at the New Birth Missionary Baptist Church based in Lithonia, GA, a suburban area of Atlanta, issued a statement on yesterday after pictures leaked stated to be related to the three lawsuits that were filed against him earlier this week by three men who have accused the church leader of abusing them as teens.

The three men, Maurice Robinson, 20, Anthony Flagg, 21, and Jamal Parris, 23 filed a civil suit separately against Long earlier this week in which they are seeking punitive damages and list charges ranging from negligence to breach of fiduciary duty as some of the counts.
The young men claim that the pastor lured them into a sexual relationship by using money, jewelry, putting them up in luxury hotels, private jets and more, but Bishop Eddie Long denies the allegations.
Since the lawsuit, Bishop Eddie Long has not publicly spoken, though the preacher was expected to speak on Thursday to press as well as on the Tom Joyner show, however, the mega-church leader canceled out, as reported on HipHopRx.com.
Bishop Eddie Long who oversees a flock of about 30,000 members released a statement via his church website stating that he is anxious to respond directly to the false allegations and that the truth will emerge.
"… I ask is for your patience as we continue to categorically deny each and every one of these ugly charges…"
Eddie Long is expected to speak on the allegations to his congregation on Sunday.
As for the 3 men, they have the same attorney representing them who states that there is more evidence and they have photos as well as texts from Bishop Eddie Long.
Meanwhile, some reports and commenters state that authorities are getting an inkling that this may be some type of set-up. One of the young men also have been accused of breaking into Eddie Long's office, but there's no details of what may have been taken from his office — time will only tell.
Developing…..
Check out the photos of Bishop Eddie Long wearing spandex in a bathroom.. these are the reported cell phone pictures that were allegedly sent to his accusers: