Late Rapper Pimp C, of UGK, New Hip Hop Album Dropping This October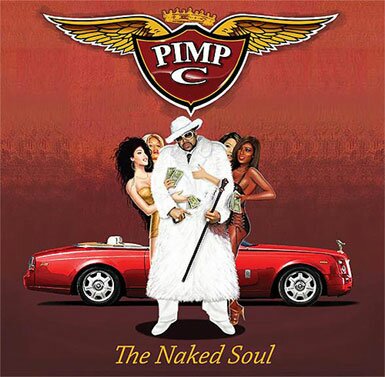 A posthumous album by the late Texas rapper Pimp C., born Chad Lamont Butler, most known from the rap group UGK (Underground Kingz), is scheduled to hit stores come October 5th. The album entitled 'The Naked Soul of Sweet Jones' comes almost three years after Pimp C's sudden death on December 4, 2007 after being found dead in his L.A. hotel room allegedly from an overdose on sizzurp.

The album 'The Naked Soul of Sweet Jones' marks his third solo album and will feature surviving member Bun B of UGK, as well as Chamillionaire, Too Short, Rick Ross, Young Jeezy, Webbie, Drake, Lil Boosie, amongst others.
The album is being released by Fontana Records through Rap-A-Lot Records.
Tracklisting for The Naked Soul of Sweet Jones (tentative):
1. Down 4 Mine – Idea created by Scarface
Produced by Cory Mo – C-Mozart Muzik
2. What Up? featuring Drake & Bun B
Produced by Boi-1da – Boi1da Productions LLC & Nick Bongers
3. Love 2 Ball featuring Chamillionaire
Produced by Steve Below – Below Productions / Team Double Dose
4. Fly Lady featuring Jazze Pha
Produced by Jazze Pha – Noontime Productions
5. Since the 90's featuring The Gator Man & E-40
Produced by Big E – Big E Beats / Team Double Dose
6. Dickies featuring Bun B & Young Jeezy
Produced by DJ B-Do – 808 Boyz Productions / Team Double Dose
7. Made 4 featuring Too $hort
Produced by Big E for Big E Beats
8. Midnight featuring Rick Ross & Slim Thug
Produced by David Banner
9. Believe In Me featuring Ivory P, Cory Mo, Hezeleo, BankRoll Jones, Bub, & The Underdawgz
Produced by Cory Mo – C-Mozart Muzik
10. Hit the Parking Lot featuring Webbie & Lil' Boosie
Produced by Mouse – Trill Productions
11. Colors featuring Da Underdawgz
Produced by DJ B-Do – 808 Boyz Productions / Team Double Dose
12. Go 2 War featuring Bun B & J-Dawg
Produced by Steve Below – Below Productions / Team Double Dose
13. Massacre
Produced by VMan Productions – All City Music / Team Double Dose