Rapper Young Buck Says Hip Hop Track 'Blues' Featuring The Game Was Leaked?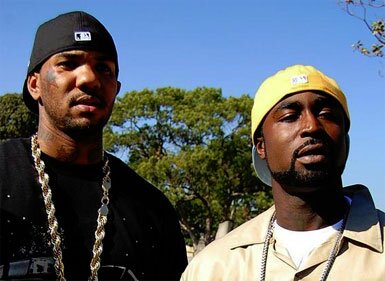 Once both members of G-Unit, Young Buck and The Game, have now joined together for a collaboration song entitled 'Blues' on an instrumental track by music producer Drummer Boy.

The song 'Blues' reportedly was leaked online and is currently unfinished and unmixed. Even though this may be the case, it hasn't stopped curious listeners from getting a listen of the new track where the chorus repeatedly says, 'I Give N–gas The Blues.'
According to Young Buck, he enjoys working with The Game (Jayceon) and when they get together it is always something fresh. The rapper goes on to say that the two tend to make good music when they work together. But if you were to read comments of posters on YouTube about the leaked track, they feel that the two can do a better job.
Young Buck stated via Twitter that for those who are listening to the leak with himself and The Game, the vocals are terribly out of synch with his verse and that a re-leak will be on the way.
This is the first song that the two have recorded together since Young Buck declared bankruptcy in August after legal issues and a dispute with the IRS over back taxes. And because of Young Buck's bankruptcy, it voided his contract with Curtis '50 Cent' Jackson's G-Unit label which had restraints that now allows him to freely roam to collaborate.
The Game featuring Young Buck – Blues