Mariah Carey Ex-boyfriend, Damizza To Expose Details + Dr Dre, Jay-Z, Hip Hop (Photos)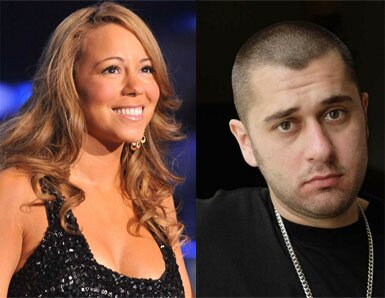 Mariah Carey has been reportedly attempting to stop the book 'Guilty By Association' from hitting the shelves written by her former record producer and allegedly once live-in-boyfriend which will disclose some in-depth details about not only Mariah recovering from her career and more, but others as well.

The book "Guilty By Association" is by Damion 'DaMizza' Young, 35, a record producer and former radio broadcasting executive known for his work with those such as Ice Cube, Snoop Dogg, Korn, Nate Dogg, Eminem, Ca$his, Mariah Carey and others. Previously the book was supposedly going to release a couple years ago, but now it seems that it may very well happen.
The book is expected to uncover details of his "intense" four-year personal relationship with Mariah Carey where he also claims that he was her live-in-boyfriend at one time.
In 2008, DaMizza in a video blog stated the book isn't a tell-all as media had been reporting, but more of a behind the scenes look at how hip-hop became the number one format in the world. Meanwhile, according to Damizza, Mariah Carey's lawyer (Sonya Guardo) has been trying to stop the book from releasing by serving him with a cease-and-desist request. Why would you do that, unless you think something is unflattering or revealing?
As many of have not mentioned, the book will not just be talking on working with and his past relationship with Mariah Carey, it will also speak on the set-back of Dr. Dre's Detox, Jay-Z's reign, recording and watching Eminem, Ludacris and many more.
"Guilty By Association" is currently available for pre-order and is scheduled for release on October 10th, 2010 through Two Harbors Press.