Anti-gay Bishop Eddie Long Sued For Sexually Abusing Teen Boys, His Followers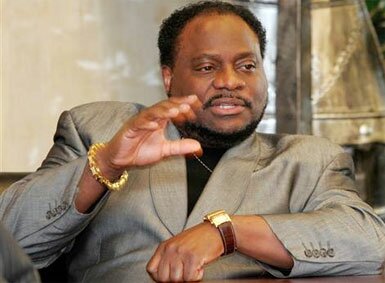 Bishop Eddie Long who reportedly is an Anti-gay Pastor at the 30,000-member New Birth Missionary Baptist Church in Atlanta is tangled up in a web of allegations and is accused of abusing his leadership by sexually abusing young church men and coercing them to do sexual acts.

Reportedly, the young men where placed into a group called the "Spiritual Sons" which followed Eddie Long. Needless to say, there's nothing spiritual surrounding the entire allegations that are being placed against Bishop Eddie Long who has been heading the church since 1987.
According to reports, Eddie Long who is the pastor of New Birth Missionary Baptist Church in Atlanta persuaded the young men and invited them on several trips, gave them gifts such as cars, money, clothes and jewelry which helped lure them and make them more vulnerable to engage in a sexual relationship with him. Eddie Long reportedly persuaded the young men as teen for sexual acts in exchange for relationships with well-known celebrities and more. The reporting goes on to say that he initiated the young men into a so-called pack which he called the "Spiritual Sons" which put them on as far as the church payroll, housing in luxury hotels, jets and more.
There's probably nothing wrongful about the material lifestyle that Eddie Long lives, but reportedly there's some churchgoers that may be bothered knowing that Long drives a $350K Bentley and lives in a $1.4 million dollar home.
Currently there are three lawsuits that have been filed against Eddie Long, with the latest being Jamal Paris who filed his lawsuit against Long as well as the New Birth Missionary Baptist Church and Longfellows Youth Academy Inc.
The first two who filed a lawsuit are Anthony Flagg, 21 and Maurice Robinson, 20, which was filed at the DeKalb County Court on Tuesday. Flagg and Robinson claim that they were abused by Eddie Long as teens. Currently some of the parishioners are taking up for Long and stating that the two men are lying.
Meanwhile, Eddie Long has scheduled a conference with press for Thursday morning where he will be addressing the allegations.