Rihanna Joins Eminem In MTV VMAs Performance; Filming Movie Battleship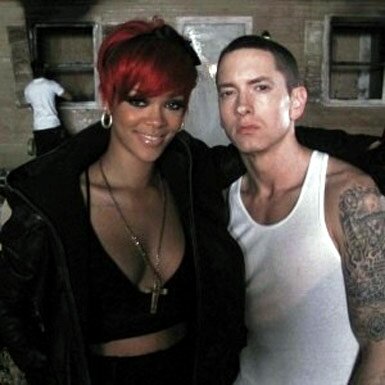 R&B/Pop singer Rihanna is the latest addition to the MTV Video Music Awards (VMAs). The singer reportedly was called on last minute and opened up the show with — Eminem.

According to ET, their sources stated that bringing on Rihanna was decided at the last minute and she was reportedly thrilled to be performing for the MTV Video Music Awards.
Meanwhile, Eminem and Rihanna currently have the hot collaboration single "Love the Way You Lie" which the rapper performed.
In other news, Rihanna is working on Peter Berg's film, Battleship, which is being filmed in Hawaii and after she performs, Rihanna is expected to be leaving immediately to complete work on the movie. The movie Battleship is scheduled for release in 2012.