NFL Player Chris Chambers Divorces Wife and Marries His Stalker aka Mistress (Photo)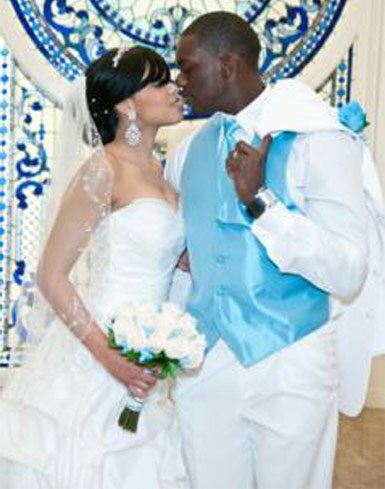 NFL player Chris Chambers married his mistress Stacey Bernice Saunders on July 24, 2010 in Las Vegas after she received over 11 misdemeanor counts for allegedly — stalking him.

The alleged stalking didn't happen until after Chris Chambers wife found out about their affair which led to him breaking it off with Saunders.
According to Chambers' ex-wife Christina, Saunders had been harassing her with phone calls. A couple of months later, Chris Chambers asked for a temporary restraining order claiming that Saunders was attacking him verbally, his now ex-wife, mother and sister.
Was it just a front on Chris Chambers part since the two got married two days after he divorced his wife? Things that make you go hmmmm.
Meanwhile, Stacey Bernice Saunder has an expected arraignment in January.