Sean Diddy Combs An American Idol Judge? Says He'd Love Simon Cowell's Place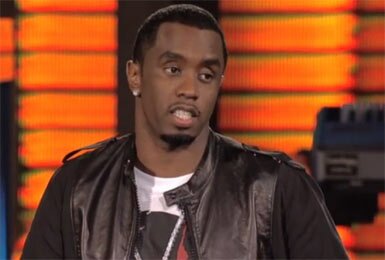 If you want a guy that comes as close to Simon Cowell on American Idol that's honest about how he feels, then Sean Diddy Combs would fit the bill. On comedian George Lopez' show, Sean Diddy Combs was asked about being a judge, if he had bought Justin Bieber a Lamborghini and later performed and was interviewed with his group Dirty Money.

On Wednesday night's airing of Lopez Tonight, Sean Diddy Combs had no problem telling comedian and host George Lopez that he would love to be a judge on the show after Lopez asked him could he be a judge on the show.
Diddy says that at first he was telling people that no he wasn't interested in the job after being asked repeatedly, but after hearing what Simon Cowell made he said he would love the job. Jokingly, Sean Diddy Combs mentioned how handy that check would be adding that he has six kids and if he would get the same pay as Simon, he would definitely have a ball.
On the show, Sean Diddy Combs performed with Dirty Money and Rick Ross the song "Hello, Good Morning."
Others who have been named as possibly judges to take Simon Cowell's place include Jessica Simpson, Shania Twain, Bret Michaels, Rodney Jerkins, Chris Isaak, Harry Connick Jr and others.
If they want any of the flavor that Simon Cowell gives, it'll be Diddy.
So how about a walk for an 'American Pie' for the judges to see how dedicated these next contestants will be.