Ex-Rapper Mark Wahlberg Receives Hollywood Star; Readies Movie 'The Other Guys'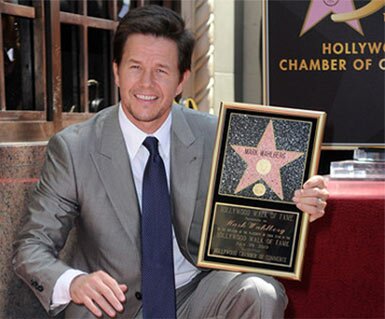 With a new movie to be released next week and now a Hollywood Walk of Fame star, Oscar nominated actor Mark Wahlberg has a reason to be happy. The former rapper turned model and now actor Mark Wahlberg, 39, was presented with his Hollywood Walk of Fame star on Thursday.

On next week, the actor will be starring in an action-comedy called "The Other Guys" with Will Ferrell which is scheduled for release on August 6, 2010. "The Other Guys" movie co-stars Eva Mendes, Samuel L. Jackson, Dwayne Johnson, Michael Keaton, Steve Coogan, Ray Stevenson, Derek Jeter and Paris Hilton.
Mark Wahlberg got his start as a rapper in 1991 with the band Marky Mark and the Funky Bunch. The rapper later ventured on to modeling for Calvin Klein which led to acting. Mark Wahlberg has starred in movies such as Boogie Nights, The Departed, The Italian Job, Four Brothers, Max Payne, The Lovely Bones, amongst others.