Ex Supermodel Janice Dickinson, 55, Gets Naked In New Photos (Pictures)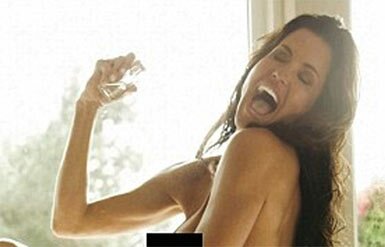 Former supermodel Janice Dickinson, 55, bares it all naked in some new photos that hit the internet. The outspoken Dickinson who totally keeps it real and isn't afraid to speak her mind, showed off her sculptured body wearing only high-heels for a new nude magazine photo shoot.

The picture of the 55 year-old former model, reality judge (America's Next Top Model), reality star (The Surreal Life) and CEO of the Janice Dickinson Modeling Agency, comes only a week after it was recently announced that she would be participating in the fourth season of Celebrity Rehab with Dr. Drew.
The photos showing off the naked Janice Dickinson will be featured in the UK's Closer Magazine in which she speaks about having a compulsive obsession about her body image and keeping tabs on everything that goes into her body. She told the magazine that everything has to be organic and that she meditates, relaxes, hikes and does approximately 80 minutes of yoga each day. As for the food she eats, it's chicken and turkey, steamed fish, plus salads, carrot juice and some supplements.
Dickinson wasn't shame to admit that she had a few cosmetic procedures done starting at the age of 32 and says she's proud and has Botox injections every six months.