Clifford 'TI' Harris and Tameka 'Tiny' Cottle Wedding Over The Weekend?!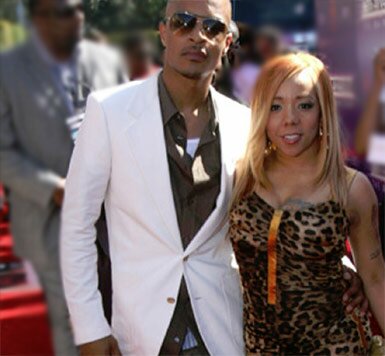 Reportedly rapper T.I. born Clifford Harris Jr will be wedding his longtime girlfriend/fianceé Tameka 'Tiny' Cottle of the R&B music group Xscape over the weekend. Ok, so what's new?

This isn't the first time that reports have circulated that the two were getting married and secretly got married. In May of 2009, as reported on HipHopRx.com, T.I. was expected to marry Tiny before heading off to prison and – that didn't happen. It was then later reported that they had gotten married secretly, but that rumor was cleared up also.
Now, the story is that they are flying friends and family out to Hawaii for a private ceremony which is more likely just a family vacation.
The two have been engaged for about 3 years now and have had an on-going relationship off-and-on for over a decade. Guess a wedding between the two is something highly anticipated. Would you think that T.I. and Tiny would just run off like that and not let everyone know or talk to a media outlet exclusively.
Something to think about — Who would call himself a King and not let their court know?
In other news, T.I. recently released his music video 'Got Your Back' which he dedicated to Tameka 'Tiny' Cottle who made a cameo in the video. The music video features R&B signer Keri Hilson and will be on T.I. album "King Uncaged" scheduled to release September 28.