Tashera Simmons Seperates From Husband, Rapper DMX; Gets Own Reality Show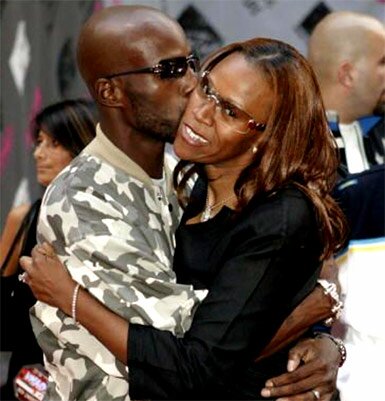 As rapper DMX born Earl Simmons seemed to have gotten more and more into trouble with the law, he was evidently pushing his wife of over 10 years, Tashera Simmons, further and further away.

After rapper DMX was released from jail after his last incident, Tashera Simmons, separated two weeks shortly after he was released. According to numerous reports, Simmons is working on a reality show "Tashera Simmons… Life After X," a show that will follow her and her family as they deal with life without DMX and cope with DMX who has repeatedly had drug and legal issues.
In addition to the new reality show, Tashera Simmons is also working on a book which is a personal memoir entitled "Tashera Simmons… Strength of a Woman" with the assistance of author Aliya S. King (co-authored Faith Evans' Keep The Faith and Frank Lucas' American Gangster) which was in the works on last year.
According to Tashera Simmons, she states that the book is not a tell-all book, but it is a memoir — a story about their life, her life and their life together.
Simmons states that she felt that DMX's book left out a lot and it didn't really get into detail. She says her book will explain everything from her childhood when she was abandoned by her own mother in which she was left to take care of her sibling, up to meeting DMX at age 11 and later getting together with him at age 18.