Zsa Zsa Gabor Falls Out of Bed, Breaks Several Bones; Hospitalized (Photos)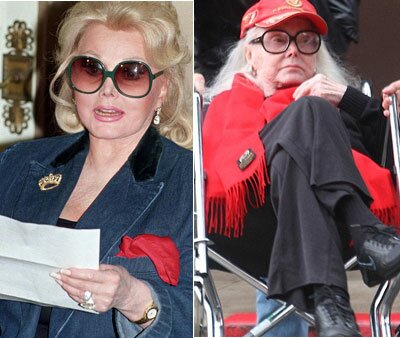 Famed actrees Zsa Zsa Gabor has been hospitalized after the 93 year old reportedly fell out of her bed in her Bel-Air Los Angeles, California home on Saturday night.

Zsa Zsa Gabor was rushed to Ronald Reagan U.C.L.A. Medical Center on Saturday night with reportedly a broken hip and other broken bones or bone fractures.
The actress, who is partially paralyzed after a car accident in 2002 was apparently watching TV from her bed where she reportedly has been "bedridden" for the past eight years due to her 2002 accident and 2005 stroke, when she reached over to answer the phone causing her to fall from her bed.
Gabor's lontime publicist and friend John Blanchette, who claims the 93 yr old Gabor "still makes [him] laugh," tells NY Times that Ms. Gabor is "fragile" and her body is "failing her," which is the reason behind her extreme condition due to falling out of bed.
No further details are available on Zsa Zsa Gabor's condition while she's being treated at the hospital.
Developing…
Photos of Actress Zsa Zsa Gabor: Before and After Pictures