Rapper Too Short Arrested, Punches Guards Over Underaged Girls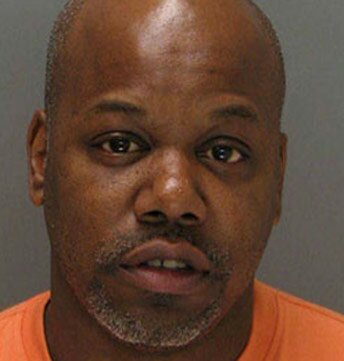 It seems that Blow The Whistle rapper Too Short landed himself behind those metal bars — jail. Reportedly the rapper tried to beat up three bouncers.

According to celebrity gossip site TMZ, authorities stated, that Too Short tried to beat up three bouncers in Boise, Idaho, in which Too Short and an unnamed man allegedly kicked, punched and pushed the three security guards while at the concert venue Boise Knitting Factory.
From reports, the two seem to may have gotten upset because the guards attempted to stop them from bringing underaged young ladies, if we must call them that, backstage to his dressing room.
Well, the cops did fix it up a little and said that "underage" means they were under 21 and not under the age of 18.
Too Short real name Todd Shaw, 44, was booked with three counts of misdemeanor battery, while his partner in crime received two counts of battery.
Short Dogg has posted out of jail since being arrested on this morning and is expected back in court on August 4th.
Maybe it was just the case of the Freaky Tales.
Rapper Too Short Arrested, Punches Guards Over Underaged Girls (Photo Mug Shot)