Suge Knight A Wanted Man, Authorities On The Hunt After A No Show For Court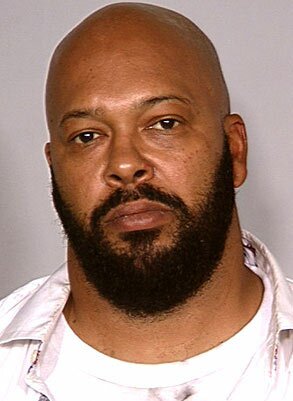 Suge Knight just will not do what he is suppose to do and evidently he's asking to go to jail. Currently, authorities are looking for Marion "Suge" Knight after he missed his court date on last week.

The report that Suge Knight skipped court came after celebrity gossip site TMZ obtained records.
The former Death Row music head was due in court for operating a vehicle while on a suspended license on last year. This is just one of the 45 year-old Suge Knight's legal issues.
On last month, a restraining order was taken out against him for threatening an associate after being arrested for suspicion of assault with a deadly weapon.
In addition, Suge Knight re-filed a lawsuit against Kanye West over a Miami shooting which took place in 2008 at a party for the VMA's, claiming that Kanye West was responsible for his injuries after a shooting took place.