Ex-Tennis Star Jennifer Capriati OD'd Over Porn Boyfriend Dale DaBone (Photos)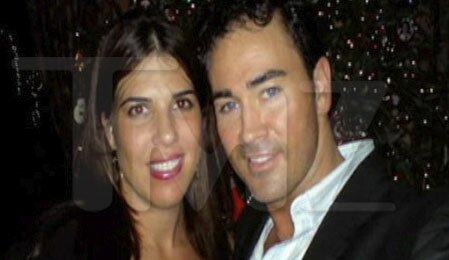 Former tennis star Jennifer Capriati's ex-boyfriend Dale DaBone may be the reason behind her reported accidental overdose of prescription drugs. What was it about her relationship with her former boyfriend Dale DaBone that possibly caused this? Well for starters, Capriati was apparently not too happy about his return to porn.

It seems that Dale DaBone's decision to return to porn along with her depression over tennis could have possibly contributed to Jennifer Capriati accidentally overdosing on prescription drugs.
Capriati who was rushed to the hospital early Sunday due to a drug overdose was found in her 19th floor luxury condo in Riviera Beach, Florida, which is just north of West Palm Beach.
DaBone tells celebrity gossip site TMZ that Capriati was "hysterical" over his return to porn, not to mention her fall from tennis over injuries.
DaBone stars in "Batman XXX: A Porn Parody" released under adult film giant Vivid Entertainment.
Though DaBone makes the claims that Capriati was depressed and not happy over his return, he says he still cannot believe she would try to commit suicide over it.