Chris Brown Breaks Down at BET Awards; Pregnant Alicia Keys Climbs Piano (Photos)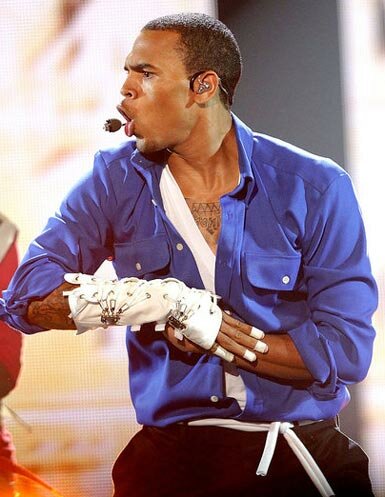 Chris Brown is the trending topic after his emotional performance at the BET Awards on Sunday night at the Shine Auditorium in Los Angeles. The singer was introduced by the late King of Pop Michael Jackson's brother Jermaine Jackson as he made his entrance on stage to perform a dance routine.

The singer was so emotional that when it came time for him to sing Michael Jackson's "Man in the Mirror," he cracked and got only a few words of the song out of his mouth.
After the emotional tribute to his idol Michael Jackson, Chris Brown returned to accept the AOL Fandemonium Award.
In Chris Brown's speech he told fans that he would never let them down again hinting without speaking about his past domestic incident with ex-girlfriend Pop singer Rihanna, as covered on HipHopRX.com.
Throughout the night, a number of artists performed including a pregnant Alicia Keys who returned a second time to perform a tribute to Prince. Alicia Keys played a black grand piano which she climbed on top of scaring not only viewers, but seemed to have frightened Prince himself. In addition, to a performance by Alicia Keys, Dirty Money performed, Drake, Usher, Trey Songz, Patti Labelle, Eminem, T.I., amongst others.
Now some people are questioning whether Chris Brown's emotions were sincere? Hmmm. What the video performance.