Perez Hilton Under Fire For Twitter Of Uncensored Miley Cyrus UpSkirt Photos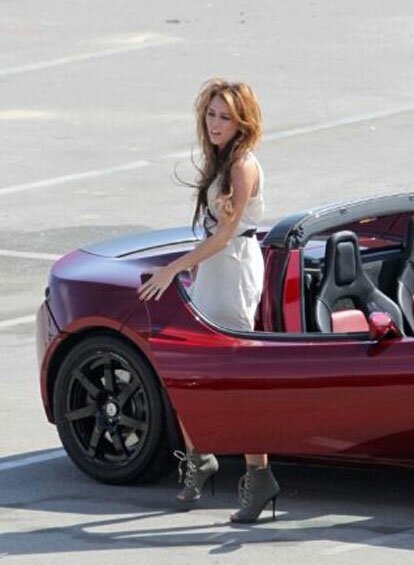 Well, though it was believed that Perez Hilton would be in hell and hot water after posting the now infamous uncensored upskirt photo of 17-year-old Miley Cyrus on Twitter, the gossip blogger isn't backing down.

Early last Monday morning, Hilton took to Twitter and posted a picture of Miley Cyrus wearing a short white dress in which she was first believed to be wearing no underwear under her skirt, revealing Miley Cyrus' private parts.
The photo was taken of Miley Cyrus as she was climbing out of a convertible during a photo shoot in Los Angeles, and since Miley was 17, under the age of 18, the public was sure that Perez Hilton would be criminally charged with child pornography because Miley was believed to be 'underwear-less.'
Perez later post a video claiming he is not stupid enough to post a picture of Miley Cyrus like that.
Still, news reports claim that the Twitter post is still being looked into to see, if even with underwear on, was the picture of Miley Cyrus' upskirt a form of child pornographic content.
As reported on HipHopRX.com earlier, Miley appeared on the MuchMusic Video Awards wearing little clothing and according to PopEater, Perez Hilton too was at the MMVAs and said 'Miley Cyrus can't be tamed, and neither can he' followed by the two seeming to declare a truce.
Watch the video report on Perez Hilton posting an uncensored picture of Miley's upskirt photo on Twitter:
Multisource political news, world news, and entertainment news analysis by Newsy.com