Kim Kardashian Rants About Woman Breast-feeding Baby + Sexy Twitter Pictures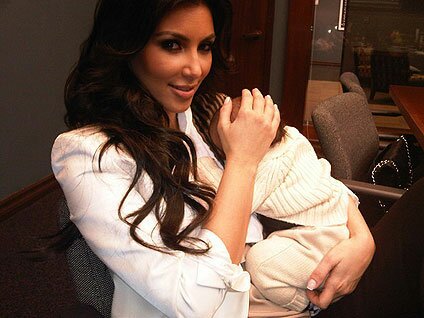 Kim Kardashian has taken to her Twitter account and ranted about a woman who was sitting next to her and breast feeding her baby in public. It wasn't that the woman was just breastfeeding her baby that 'rattled' Kim, it was that the woman was apparently exposing her nipples and breasts while doing it and then changed her baby's diapers on the table in the restaurant. Hmmm.

"EWW Im at lunch, the woman at the table next 2 me is breast feeding her baby with no coverup then puts baby on the table and changes her diaper [sic]" the "Keeping Up With The Kardashians" star tweeted.
She later added that "the woman had her boobs out" in the restaurant and laying her baby on the table to change the baby's diaper was "unsanitary."
Since the tweets, Kim had come under fire for what many thought was an 'anti-breast feeding' comment.
Kim later defended her comment stated that her sister, referring to Kourtney Kardashian, breastfeeds her baby (Mason) saying it is "a natural beautiful thing" but claims that her sister "covers herself" and doesn't breastfeed with "her boobs exposed."
Kim Kardashian sexy twitter pictures – Rants About Woman Breastfeeding