Gary Coleman's Death: Foul Play By Wife Shannon Price Under Investigation?!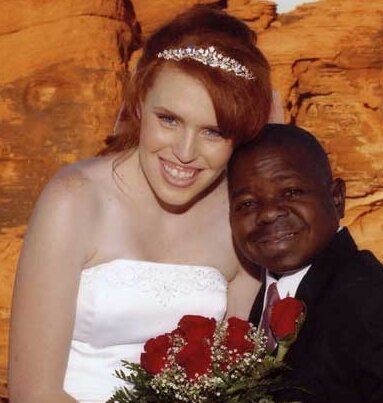 Some sources believe that here may have been foul play involving the death of actor Gay Coleman. As reported on HipHopRX.com, Gary Coleman died from complications of a brain hemorrhage but that may be in question.

Startling reports have been released suspecting foul play in Coleman's death. In an early report, a member of Gary Coleman's family apparently reached out to MediaTakeOut.com because she wanted some answers about the death of Gary Coleman.
Utah police have already ruled out homicide but Coleman's family apparently want a thorough investigation in his death.
Here's why. Gary's wife, Shannon Price, allegedly was the only person in the home with Gary when he suffered a brain hemorrhage and fell before getting rushed to the hospital. Gary soon fell into a coma and after being put on life support, it was Price who decided to end Gary's life by removing him from life support.
So what? She was the next-of-kin right? Well, last year, Shannon was arrested for domestic violence against Gary and reportedly later plead guilty to the charge.
By knowing of her violent history, Gary's family reportedly want police to investigate Shannon to rule out any foul play.
"I don't want to accuse Shannon of anything, but I would like a full investigation before any possible evidence gets cold," reports say.
Furthermore, new reports now say that Price and Coleman were actually divorced when she had the hospital to pull his life support, so she may have lied but she apparently still had the legal right to make medical decisions for Coleman since he could not make them.
Gary Coleman was 42 when he died.