Former Drug Kingpin Frank Lucas' Wife Busted With 2 Kilos of Cocaine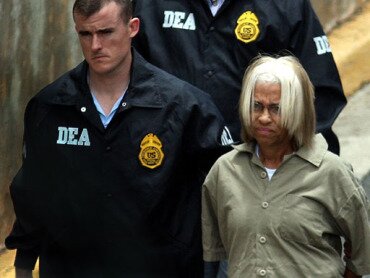 The week prior, the wife of former drug kingpin Frank Lucas was arrested on Wednesday (May 19th) in San Juan, Puerto Rico, after she sold 2 kilos of cocaine to an undercover DEA agent.

According to reports, DEA agents had been tracking Lucas' wife since February of 2009.
Julianna Farrait, 70, was being recorded by an informant on May 11th, when she told the undercover agent that she had two kilos of cocaine for sale and that she had an additional eight kilos being handled by another connect.
She then set up another meeting with the informant Isla Verde attempting to sell the two kilos. DEA agents quickly raided the hotel where the meeting took place and arrested Julianna shorty after.
No further details have been released.