Miley Cyrus and Hip Hop Producer Lil Jon + New Music 'Can't Be Tamed Remix'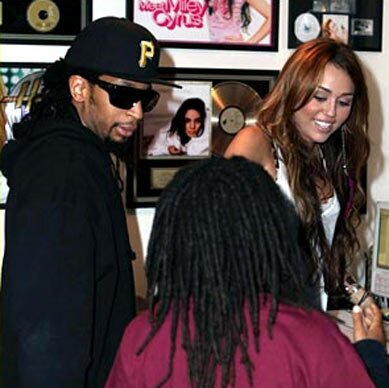 Rapper/producer Lil' Jon is making a huge come back with his new album and a high profile collabo with teen Pop sensation Miley Cyrus, who recently had a image makeover for her new album 'Cant Be Tamed.'

Lil' Jon linked up with Miley to remix her first single, which is also the name of her album, according to reports. The two have already recorded the song in Santa Monica, California at Rock Mafia studios.
"It's crazy, it's crazy. I think everybody's gonna really enjoy the song," Lil' Jon told E! Online while Miley told her fans that the remix was "Rockin.'"
Miley Cyrus' Album 'Cant Be Tamed' will hit stores June 22.
Jon, on the other hand, is preparing to release his most anticipated album to date 'Crunk Rock' on June 8th.
Miley Cyrus ft. Lil Jon "Can't Be Tamed" RockAngeles Remix (Sneak Peek)