Caught on Tape: Man Slaps Kat Stacks Over Hip Hop Rumors, Fabolous, Bow Wow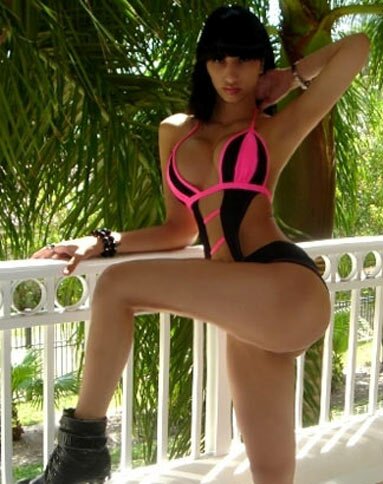 Alleged hip hop groupie and model Kat Stacks, known for her constant rants, and outbursts on camera alleging she slept with different rappers, hip hop producers and celebs, recently found herself the victim of a physical attack, allegedly by the brother of rapper Fabolous, who has recently been at the other end of some of Kat Stacks' allegations and camera outbursts.

Apparently Kat Stacks was out at a bar in Atlanta, GA when a man, believed to be brother of rapper Fabolous, can be seen on camera standing next to Kat Stacks who goes to look around as if seeking out help from someone, when suddenly the man slaps Kat Stacks in the face, while another man sits across from her.
Following this, Kat Stacks is seen holding her face when the man again slaps her with an open hand as they take her phone, then drag her from her chair over to the video camera in an attempt to force her to apologize on camera to "Fab" (Fabolous) and "Bow" (Bow Wow), who has also been at the other end of Kat Stacks' camera rants.
Again, in the video, which is not for all audiences (watch at your own risk), Kat Stacks can be seen being attacked, robbed of her phone, dragged across the floor, held by her hair and threatened to "watch her mouth."
In related news, Kat Stacks herself, responded, apparently before the video'd attack was released, threatening that if anyone released the video she would sue rapper Fabolous, who she claims tried to book her for a music video which she believed didn't pay enough money for the work.
Developing…