Nicole Scherzinger Dancing With The Stars; Boyfriend Lewis Hamilton Charged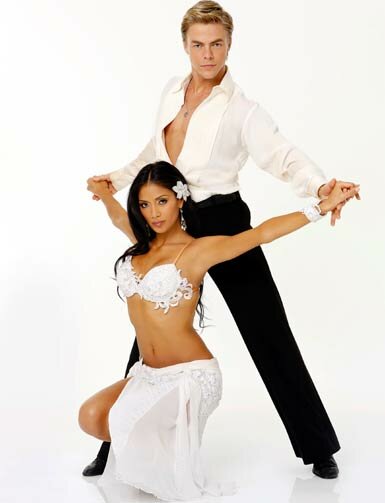 While Pussycat Dolls singer is Dancing With The Stars as one of the final 3 on tonight's reality dancing competition, the singer's known boyfriend, race car driver Lewis Hamilton was charged for his March street racing incident.

Lewis Hamilton was charged for performing on a public road in a reported loaned silver Mercedes Benz two days before the Australian Grand Prix after being seen by Victoria Police doing a 'burn-out' or the way he put it, losing traction.
The 25 year-old Formula One racing driver was charged with "intentional loss of control of a motor vehicle" and is due back in court on August 24, 2010 in Melbourne Magistrates Court.
In other news, his known girlfriend, Dancing With The Stars competitor Nicole Scherzinger, recently released the new song "Nobody Can Change Me" which premiered on American Idol Idol/TV Producer and Radio Host, Ryan Seacreast's show.