2 Live Crew and Mannie Fresh Hook Up For New Hip Hop Album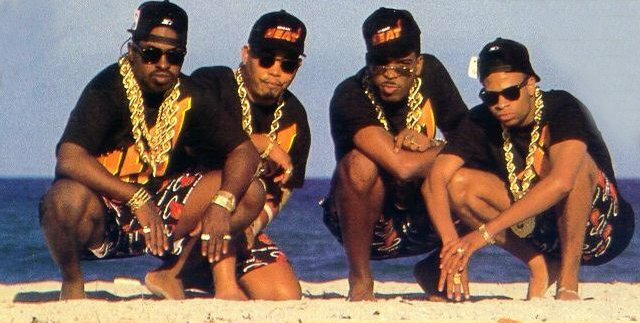 Legendary Hip-Hop super group 2 Live Crew has linked up with super producer Mannie Fresh and Funk Boogie for a new album with all new material.

The album titled 'Just Wanna Be Heard' will be released on Nu Focuz Entertainment/Lil Joe Records and is slated for release in August 2010.
Fresh Kid Ice told AllHipHop.com that that they have been away for a long time and the album will state where Marquid and himself are coming from.
"We want to be back on the scene and with a lot of things going on. Music is like the same right now when you listen to a lot of different groups and so forth. So it's our time again to be heard and we wanna be heard. So with two platinum producers and we all basically vibed on how to take 2 Live Crew to the next level instead of sounding like we did in the 80's and 90's."
Besides 2 Live Crews original members Brother Marquis, Fresh Kid Ice, DJ Mr. Mixx and Uncle Luke, 'Just Wanna Be Heard' will also feature artists Too $hort, E-40, The Insane Clown Posse as well as others. The first single for the album is entitled 'Cougar.'
"It's a lot of older women with the younger men type of thing and it's a good thing," Fresh Kid Ice says. "Cause you gotta learn somewhere so hopefully every young man can experience a cougar and hope she don't bite too hard."
2 Live Crew will reunite with Luke Campbell to hit the road this summer for a reunion tour.
"2 Live Crew was a great experience. I love these guys! Fresh Kid Ice, and Luke….I love those dudes and when we get back on the reunion tour, we're gonna make a lot of stuff happen," says Brother Marquis.