Singer Ciara Banned From B.E.T., 'Ride' Is Too Sexually Suggestive?!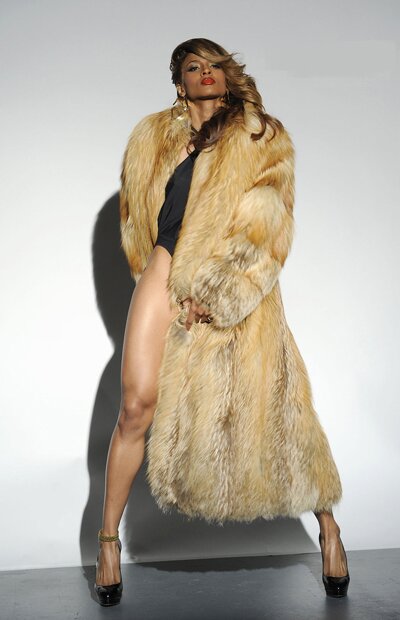 Ciara's video for 'Ride' has apparently been banned on the B.E.T. network citing that it is too sexually charged. Ciara speaks about the banned video in a recent interview.

Again, B.E.T. has apparently banned Ciara's 'Ride' video because they claim it is too sexually suggestive. The 24-year-old singer spoke about the video on the red carpet during the Maxim Hot 100 party at Paramount Studios.
The singer stated that her video isn't playing on B.E.T. right now, but it would be great if it was playing on the network.
"It would definitely be great if it was playing on BET, no doubt. If there was a way to edit a version for it I would definitely do that," Ciara states.
The video that was directed by Diane Martel features Ciara performing slow, seductive dance moves. At one point, she apparently puts her hands on her waist and lowers her tight pants, teasing the camera before she quickly raised them up again.
Reportedly, Ciara's fans are petitioning online over B.E.T.'s choice to ban the music video.
"Note that they play Trey Songz 'Invented Sex' [where he is having sex with a woman in the video] and Trey Songz 'Neighbors Know My Name' [Having sex with DIFFERENT woman]. I think that B.E.T is over analyzing this, or is just being disrespectful to Ciara. MTV and VH1 is playing 'Ride' and so are other stations. What are you B.E.T going to do about this because as a fan and Representative of Ciara you are being UNFAIR," says one outraged Ciara fan.