Redman Co-Signs Alleged Hip Hop Groupie Kat Stacks, 'I Think She's Cute'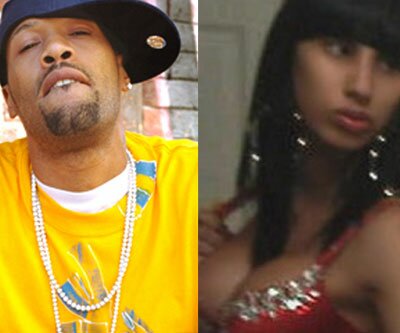 Rapper/actor Redman has taken the side of alleged Hip-Hop groupie Kat Stacks by speaking on her recent internet buzz and offered her some tips on capitalizing off the internet.

Redman offers Kat Stacks some advice on how to turn the recent attention she has been getting on the internet lately around and into how to get paid for it.
"I'm tuning in and seeing what's going on. Somebody told me about the Kat Stacks. I think she's cute," stated Redman in the video interview with VladTV adding "I gotta love her because she's my people, she's my heritage, she's my culture."
Redman goes on to offer Kat Stacks some advice stating she should "have a goal" and "use that sh*t" to her advantage.
"You get on the Internet and do some sh*t that's outta control and getting people's attention and then draw them into some real sh*t about what you can invest in yourself and get money from the Internet," stated Redman. "You don't want to just hang on to the 'Yo, I'm that b*tch that got this' or whatever… Kat Stacks, go get that money. You got them locked in, tuned in to that light skinned beauty sh*t and you go get that money."
In related news, just recently, rapper Joe Budden was quite the opposite when he took to his Twitter account to ventilate about Kat Stacks, saying "yo p**sy looks like KFC's Double Down," as reported on HipHopRX.com.
Meanwhile, check out what Redman had to say about and to Kat Stacks, who he thinks is "cute."