Rapper Bun B Injured In Gumball 3000 Race; Suffers Split Knee, Sprain Ligaments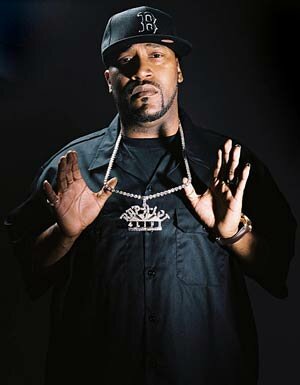 Legendary Underground King of Hip-Hop, Bun B., has injured his arm and knee at a pit stop during the 2010 Gumball 3000 race in Sweden.
Bun B split his knee open and sprained the ligaments in his right arm while participating in the inter-continental Gumball 3000 race, but it didn't happen inside of his rally car.

At a route stop in Stockholm, Sweden, Bun B., fell off a stage injuring his right arm and knee and refused to see a doctor in fear that he may have to withdraw from the race.
The rapper stated that they were all going on stage and it got kind of crowded and someone fell into him. The result was Bun B falling off the stage and splitting his knee open and spraining ligaments in his right arm. As to the reasoning behind Bun B not going to the emergency room, he states that the injury happened at 4:30 in the morning and they had to be on the bus at 8:00 AM to catch a flight back to the US and if he would have opted to go to the hospital, he would have missed the flight. Bun B did do a little a endorsing saying some gave him someone gave him some Extra Strength Excedrin which may have helped to alleviate some of the pain.
After four days, he has yet to see a doctor still.
"This is the 4th day since the injury and I still haven't gone to a doctor. I can't afford to miss the Gumball," Bun B says.
The Gumball 3000 Race covers 3000 miles with 120 cars over a period of 8 days. GB3 correlates with a mix of music, film, and art events along the routes through Europe and North America.
Besides Bun B.; Eve, Xzibit, DJ Muggs, Tony Hawk and other celebs turned out for the rally.
The Gumball 3000 began on May 1 and will be finishes up in New York.