Miss USA 2010 Lingerie Photos Controversy: Too Sexy For Pageant?! (Pics)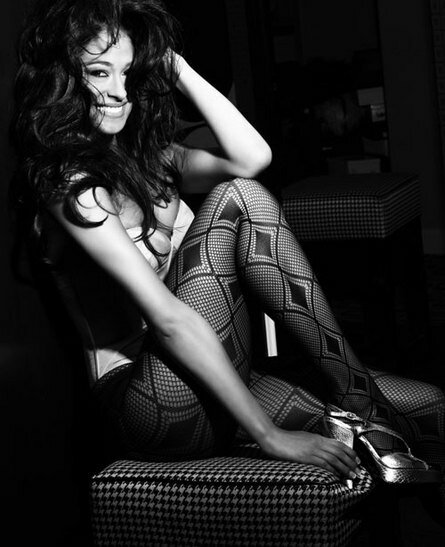 This year's Miss USA pageant takes a turn for the worse as some would say or for the best as others would say. Since the Miss USA pageant started in 1950, contestants have always worn their ball gowns in the official pageant portraits, but this year the contestants posed in sexy lingerie, fishnet stockings and underwear in a racy photo shoot to promote the pageant. Why the sudden change?

Billionaire Donald Trump, who has owned the Miss USA pageant since 1996, is in defense mode over the new portraits.
"We are in a different age. They are a little bit sexy, but I'll tell you what, everybody's watching, so I have no problems with it," Trump told The Insider, adding, "If you look at Miss America, it's now off network television – and we're doing better than ever, so I really have no problem with it."
If the Miss USA is allowed to do this kind of thing then some may ask why was Miss California Carrie Prejean kicked off after her partially nude pictures surfaced, as reported on HipHopRX.com? Could it be pageant politics? Hmmm..
Do you think the Miss USA portraits are to racy or is it about time they've gotten a little sexier and edgier?
The Miss USA Pageant airs on NBC Sunday May 16th at 7pm.
Miss USA 2010 Lingerie Photos
View all 2010 Miss USA pageant contestants in sexy lingerie pictures:
Video: Miss USA 2010 Lingerie Waking up in Vegas – Fadil Photo Shoot
The Official Miss USA 2010 photo shoot with acclaimed photographer Fadil Berisha.