Maxim Magazine 2010 Hot 100: Katy Perry, Rihanna, Taylor Swift, Kim Kardashian (Photos)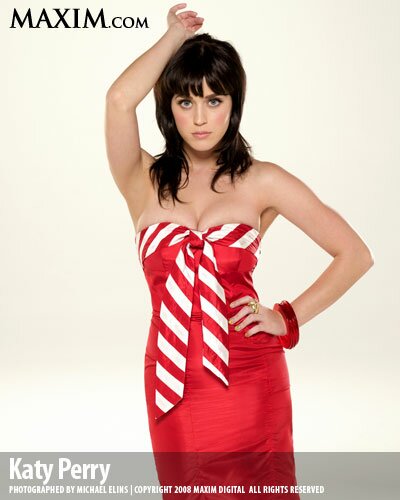 Maxim's 2010 Hot 100 list was revealed on Tuesday May, 10th with Katy Perry taking the top spot. Also making the list were Avatar's Zoe Saldana at no. 3, Megan Fox at no. 5, Rihanna at no. 6, Kim Kardashian at no. 9, Christina Aguilera at no. 18, Pussycat Doll's Nicole Scherzinger coming in at no. 24., Hilary Duff at no. 27, and Taylor Swift at no. 31, followed a list of other beauties including Jessica Alba, Angelina Jolie, Gabrielle Union, and others.

The definitive list of the world's most beautiful women also known as Maxim's 2010 Hot 100 list has the internet smoking. Actress Gabrielle Union landed at number 57 on the list as Britney Spears took the number 54 spot.
'Heros' star Dania Ramirez humbely took the number 40 spot while actress Angelina Jolie landed two spots below Ramirez at 38. Taylor Swift took number 31, making her first Hot 100 debut while Christina Aguilera landed at 18. 'The Hills' star Audrina Patridge took the number 12 position while Rihanna, despite having a rough year in 2009 landed at number 6.
Zoe Saldana, who was the star in the dance flick 'Center Stage', took home the number 3 position and Katy Perry, for some reason, d-boed the number one spot. Why?
"It's that feeling you get when you suddenly realize that the smartest, funniest, coolest girl you know also happens to the best looking and a pretty good skateboarder too," Joe Levy, Maxim editor in chief, explained to ABC News. "All of a sudden, your crush goes supernova, and this is Katy's supernova moment."
There you have it, the Maxim's 2010 Hot 100.