Lindsay Lohan To Play 'Deep Throat' Porn Star Linda Lovelace, Dad Is Upset!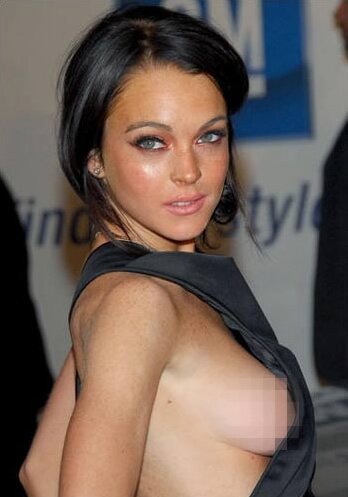 'Confessions of a Teenage Drama Queen' star Lindsay Lohan has signed on to play the role of the 1970′s porn queen, Linda Lovelace, who was the star of the porn flick 'Deep Throat.' Lindsay Lohan who is set to star in the new biopic movie about Lovelace, has her dad, Michael Lohan somewhat disgusted about her decision.

Reportedly Michael Lohan is upset with his daughter Lindsay Lohan over her decision to play the role of a porn star in an upcoming movie about porn queen Linda Lovelace.
When Us Weekly asked Michael if his daughter's career is in jeopardy if she decides to move forward with the role, he basically says, 'duh.'
"What do you think? Come on! Seriously – why?" says Michael Lohan as he brings up past movie roles that Lindsay has played which include Parent Trap, Confessions of a Teenage Drama Queen, Freaky Friday, Mean Girls, Just My Luck and Herbie as well as Georgia Rule which he says was a fantastic movie. Michael Lohan goes on to say that people don't give Lindsay Lohan her credit for it and some were her best acting jobs.
"…she [Lindsay Lohan] started with Parent Trap and now this? Why? Who makes these decisions?," asks Michael Lohan about his daughter who has been having a number of battles in the limelight.
Lindsay Lohan's father says that if he were there, it would never happen and states that there is no way to resurrect your career after this.
Apparently, he says that many people have came to him with offers Lindsay Lohan for "great" family-style films and "general" audience kind of releases.
"…but you know … whatever,' rants Michael Lohan.
Ok, Michael, your daughter is 23 now, not 13. Move on with you life and let Lindsay be.