Caught on Tape: Rihanna Moonwalking in High Heels!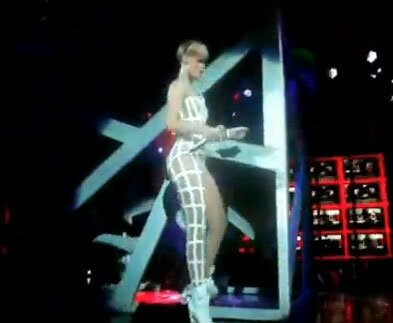 Singing sensation Rihanna showcases her moonwalking skills during a show in Hamburg, Germany. Rihanna's attempt to moonwalk was caught on tape in the following short video clip of her on her Last Girl on Earth Tour. Rihanna moonwalking?!

Watch as the Pop/RnB princess, Rihanna, tries to imitate Michael Jackson's signature moon-walking skills.
She tried, we'll give her that. With a little more practice, we're sure Rihanna may be able to moonwalk even better.
Coincidentally, Rihanna's ex Chris Brown is known for his moonwalk dance skills.
Check out the video of Rihanna showcasing her moon-walking skills during a concert in Hamburg, Germany.