Rapper Claims Lil Wayne, Producers Stole 'Lollipop'; Fires With Lawsuit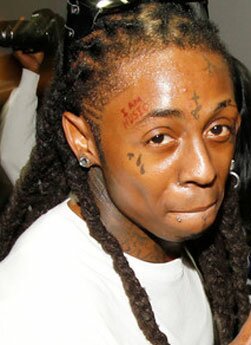 Young Money CEO Lil' Wayne has been slapped with yet another lawsuit surrounding his 2008 hit hip hop music single 'Lollipop'.

Philadelphia rapper Dirahn Gilliams filed a lawsuit in the United States District Court Eastern District of Pennsylvania on Friday April 30th for Work ID: 371875615 which is listed with ASCAP. Gilliams is claiming that the song 'Lollipop' was based on his 2007 song "Grindin' Like a Goon."
Lil' Wayne, producer Darius "Deezle" Harrison, James "Jim Jonsin" Scheffer, Rex Zamor, Cash Money, Young Money and Universal have all been named in the lawsuit.
In April 2007, Gilliams sent out a copy of his song to Flo Rida, Briscoe, executive Kevon Glickmon and producers Deezle and Jim Jonsin, claiming Young Money received the copy from one of these entities though Flo Rida and Glickman were not mentioned in the lawsuit.
Gilliams is accusing Wayne and Jim Jonsin for illegally using portions of his song for 'Lollipop' in 2008.
Jonsin and Deezle are both suing Lil' Wayne as well, making the situation more complicated.
Gilliams is seeking to prevent further sales of Tha Carter III and 'Lollipop,' not counting monetary damages, lost profits, actual damages, restitution and compensatory and punitive damages that he is suing for.