Former Drug Kingpin Ike Atkinson Calls 'American Gangster' Frank Lucas A Liar!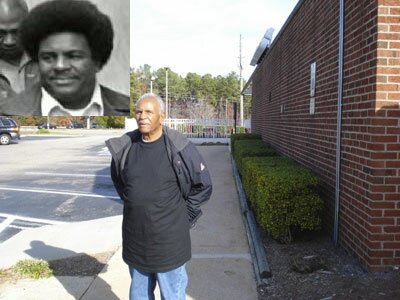 Former Drug Kingpin Ike Atkinson aka 'Sergeant Smack' calls out Frank Lucus over lies that he sold to Hollywood for the movie 'American Gangster.'

Ike 'Sergeant Smack' Atkinson, who operated one of the largest drug smuggling enterprises in the 1970′s and the only American drug kingpin ever to operate out of Asia, never carried a gun, never committed murder and never bowed down to the infamous Italian La Cosa Nostra, according to a press release found at Rap Newswire. As a U.S. Army Master Sergeant, he utilized his intellect and charm to, by conservative estimates, smuggle over 1000 pounds of heroin annually from Bangkok, Thailand, through U.S. military bases into the United States.
Atkinson was released from federal prison in 2007 after serving a 32-year prison term for his roll in the drug-trade. Shortly after his release, Hollywood released a blockbuster film entitled "American Gangster." The film not only allegedly distorted Atkinson's historical role in the international drug trade, but falsely depicted a quote "snitch" by the name of Frank Lucas as the pioneer of the Asian heroin connection.
With the release of an explosive literary documentary, "Sergeant Smack: The Legendary Lives and Times of Ike Atkinson, Kingpin, and His Band of Brothers" award-winning author and investigative journalist Ron Chepesiuk, unravels and unveils the inner mechanics of the "true" story of the international chess game between the Ike Atkinson's organization and the DEA agents who took it down. In addition, he reveals the history behind one of the biggest urban myths ever, that of the cadaver-heroin smuggling connection conspiracy, reportedly pimped by Lucas to achieve Hollywood fame, wealth and notoriety!
"I, along with Lucas, played a crucial role in a significant part of American, be it, gangster history," Ike explained in a statement released in the press. "What's done is done. But for Lucas to twist and distort the truth in an effort to manipulate history for his own personal gain is just as despicable as the drug dealing we were both engaged in. We are both just old men now. But I am anxious to sit down with him and a third party reporter and chat about old times. I seriously doubt if he will want to do it. I'm here though and my book, thanks to Ron Chepesiuk, is a vivid documentation of the truth, not the big screen fairytale he has sold to Hollywood and the world at large."
"Will the real American Gangster please stand up?"
The e-book 'Sergeant Smack' is currently available at ikeatkinsonkingpin.com with a print version slated for release in June.
Ike Atkinson In His Own Words Calling Out 'American Gangster' Frank Lucas!