Supermodel Helena Christensen Takes Naked Picture With Reebok Kicks (Photos)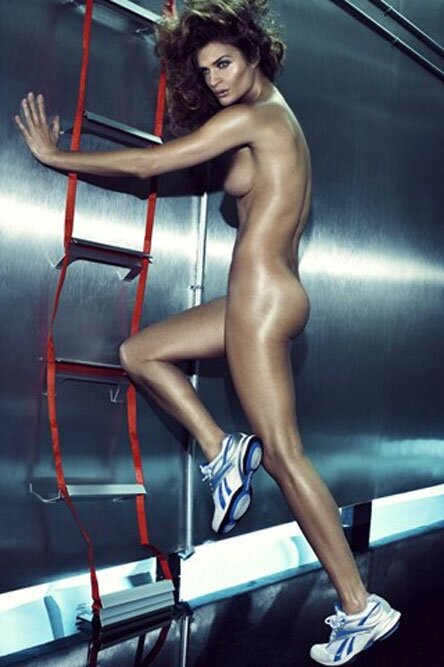 Supermodel Helena Christensen's naked Reebok picture has landed! Helena Christensen can be seen in a new nude picture campaign completely butt-naked wearing only a pair of Reebok kicks as seen in this commercial naked photo ad for the internet and overseas.

The Danish model's naked photo is for Reebok's EasyTone trainers kicks.
Helena Christensen, 41, is a Danish fashion model and a former Victoria's Secret Angel.
Apparently, Christensen, owes her lovely body and figure, as seen quite well in the nude photo, to her Reebok sneakers. Christensen reportedly does a lot of walking in New York — where she calls home.
See the sexy full length nude photo of Helena Christensen's naked Reebok ad below + an additional sexy model picture: