Peter Lopez, Daisy Duke's Husband, Michael Jackson Attorney, Dead of Suicide? (Photos)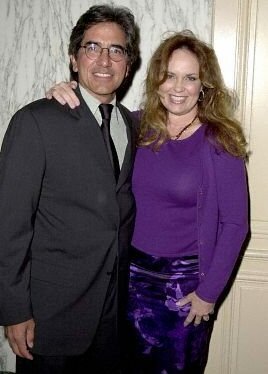 Peter Lopez, who was once an entertainment attorney to the late King of Pop Michael Jackson years before his death and husband who's wife is Catherine Bach ('Daisy Duke' of "The Dukes of Hazzard" star), was found dead from an apparent suicide.

Peter Lopez, 60, the husband of "The Dukes of Hazzard" star Catherine Bach born Catherine Bachman better known as Daisy Duke, was found on his front lawn dead from a gunshot wound at his Encino Hills home.
Currently Peter Lopez' death is still being investigated due to it being in the early stages of the investigation, the LAPD stated. According to early information, it is believed to have been a suicide from what evidence has been gathered.
Peter Lopez was a partner at the Century City Entertainment Lawfim of Kleinberg Lopez Lange Cuddy & Klein. Lopez is noted as the producer of the film "Selena" based on the life of the late singer Selena Quintanilla-Pérez who was murdered by her fan club president Yolanda Saldívar which starred actress/singer Jennifer Lopez as Selena.
Lopez leaves behind two daughters — Sophia and Laura — with his wife Catherine Bachman.