Meet Annette Edwards, Obsessed Jessica Rabbit Look-A-Like! (Photos)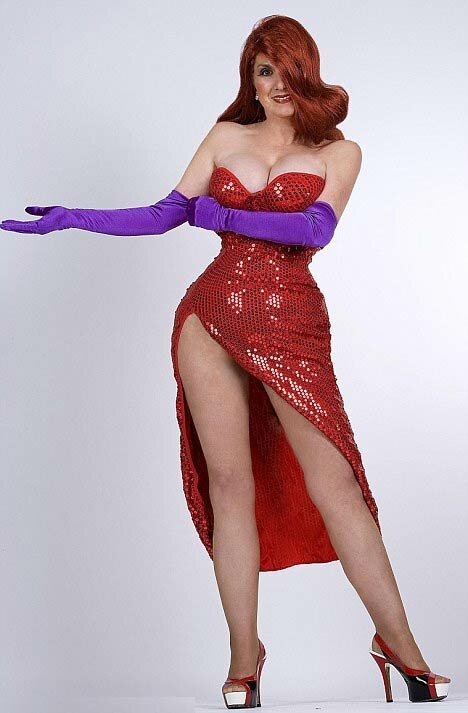 Meet Annette Edwards: a 57 year old grandmother who is obsessed with the cartoon character Jessica Rabbit. She is so obsessed with Jessica Rabbit that she spent $16,000 on cosmetic surgery to mimic the cartoon character.

Edwards also went on the ' Jessica Rabbit' diet by eating salads and cereals to get the shape of Jessica Rabbits body.
"I did go on a three-month diet eating a little like the rabbits: salads, cereals…to get the figure right," says Annette Edwards.
Her family thinks that Edwards is a little crazy, but that's not stopping her from being Jessica Rabbit.
Ms. Edwards underwent $16,000 worth of successive cosmetic procedures to achieve the look of the comic character, which included a brow lift, a breast lift as well as a chin implant, even went through a series of Botox injections.
Edwards says that Jessica Rabbit is her 'Idol' and has been offered a photo shoot with a popular magazine.
She's Hott Too! Hmmmm..
Check out photos and video below of Annette Edwards, the Jessica Rabbit Look-A-Like!