Chris Brown Walks Out On Radio Interview! Q94 FM's DJ Kash Twitters Of It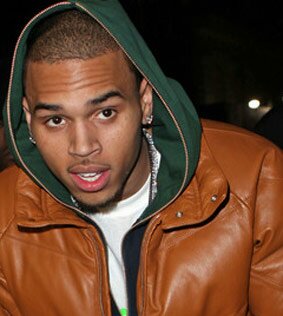 Singer and now rapper, Chris Brown, walked out of a radio interview at Q94 WRVQ in Richmond, Va. after accusing the station of not putting his music in rotation.

Chris Brown upset a lot of fans in Richmond, VA on April 29th when he walked out of a radio interview with Q94 FM's DJ Kash.
Before the interview could began, Chris Brown began swearing at the DJ, accusing him of not playing his music.
"Chris Brown was going to come in today to do an interview to promote his concert… But before we could even get into the interview, homeboy starts yelling at me, wondering why we don't play his records. And I said, Mr Chris Brown… you just don't have any hits and that's just the truth. You don't have any hits right now.' And… from there the whole interview just goes south," Kash told his listeners after he aired the pre-recorded interview.
Chris Brown is heard yelling and swearing at the DJ in the audio.
"All I'm saying is that you don't play my s–t. What number is it (my song) at? It don't matter. Why am I even doing this interview? I ain't doing this s**t.," Brown said before walking out of the radio station.
Kash later received a number of emails and phone calls from Brown's label, Jive, apologizing for the rudeness of their artist.
"Shout out to every one at Jive for all of the apology phone calls I received for their artist acting like a diva. And I'm pretty sure I won the award for quickest interview ever," Kash said on his radio show.
He later took to his Twitter account to shoot down the rumors of him editing the audio to make the Brown interview sound worse than it already did.
"For the record, my interview with Chris Brown was posted with the entire amount of audio I got minus dead air, I tightened it up for radio play. Apparently blogs are thinking I edited it to make homeboy look like a d–che, but no editing can create that level of d–che-bagery," Kash tweeted.
Audio: DJ Kash On Chris Brown Walking Out of Interview with WRVQ Q94 FM