Rapper Drake's Kanye West Produced New Music Premiere 'Find Your Love'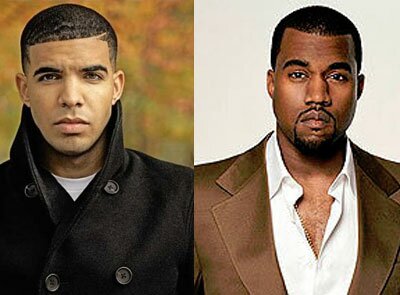 The anticipated release of Drake's second single 'Find Your Love' featuring Kanye West has premiered online, which news of the two working together in Hawaii was reported on HipHopRX.com earlier this year.

Drake's single 'Find Your Love' premiered on the rapper's website early Thursday morning (April 29) but was quickly removed due to the site's bandwidth issues but it is up now for all you music heads to bob to.
'Find Your Love' was produced by Kanye West and is the second single off Drake's upcoming album 'Thank Me Later'.
Drake was recently in Jamaica filming the video for "Find Your Love."
The track is Drake's third collaboration with West, who directed the 'Best I Ever Had' video and joined Drake, Lil Wayne and Eminem on 'Forever.'
Drake says Kanye West is the most influential musician that he's ever had in his life.
Drake goes on to say that Kayne West helped shape a lot of what he does even before he got a chance to meet him, as far as music goes. The rapper says that Kanye knows how to recognize great music that is not his and knows how to utilize the great sounds and great music.
"So before I met him, I had the utmost respect for Kanye West. I'd even go as far as to say he's the most influential person, as far as a musician, that I'd ever had in my life," says Drake.
Thank Me Later is slated to hit stores June 15.