Courtney Love, Gavin Rossdale Sexual Affair: Gavin Cheated On Gwen Stefani?!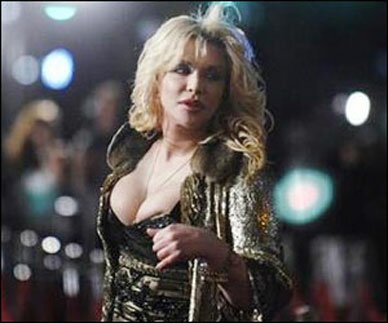 Who in this world would ever want to cheat on Gwen Stafani with Courtney Love? Apparently Gavin Rosedale of the rock band Bush. Details inside…

Actress Courtney Love revealed on the Howard Stern Show on Monday (April 26) that she had an affair with Gwen Stafani's husband Gavin Rossdale of the multi-platinum selling alternative rock band, 'Bush.'
Courtney claims that she and Rossdale had an 8-month affair while he was still married to Gwen Stafani and that she had a "vision of marrying Gavin Rossdale one time… We were like, 'Let's go spend our rock star money.'"
Courtney also says that she knew Rossdale was with Gwen at the time of their affair.
"Everyone gave me so much s— because Gavin sounded like a lot like Kurt….," Love told Stern. "But man, he was such an Adonis in his day! He got good in bed … something happened. Maybe Gwen taught him, for all I know."
"You mean he was having sex with you while he was with her?" Stern asked in disbelief.
"Everyone … yeah … and a few other people. We didn't have a lot of pressure on each other, but we did like each other quite a bit."
Gavin and Gwen Stafani have been married since 2002 and have two sons together.