Beyonce Knowles Nip Slip, Swimsuit Wardrobe Malfunction in Hawaii (Photos)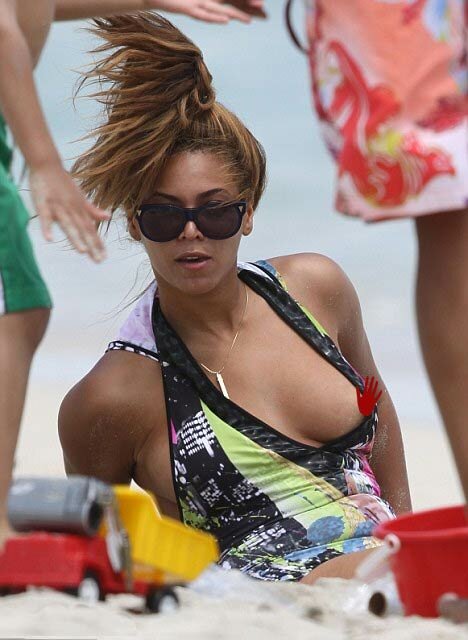 Beyonce Knowles nipple slip apparently was caught on tape making a special appearance on the beach. Check out these photos that some lucky photographer snapped as the beautiful Beyonce Knowles played in the sand on the beach in Hawaii with family.

Beyonce', her husband Jay-Z and nephew Julz took to the beautiful beaches of Hawaii for a vacation. The three spent the day rolling in the sand and burying Beyonce' in it as well.
As Beyonce' raised up out of her makeshift tomb her left nipple almost made a special appearance right out of her colorful bathing suit top.
Paparazzi couldn't wait to put this photo on the web for us all to see.
Enjoy the photos of Beyonce' and almost her nipple, playing in the sand!