The Game Taps Diddy, Fabolous and Lil Wayne For The Red Room Mixtape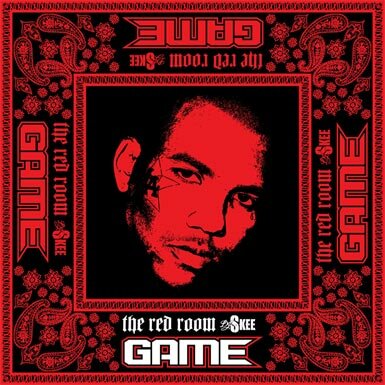 The Game is set to drop his new mixtape 'The Red Room' hosted by DJ Skee with appearances by Diddy, Lil' Wayne, Fabolous, Jadakiss, Nipsey Hussle and Jim Jones to name a few.

Since having to replace DJ Drama as the host of 'The Red Room,' The Game knocked on Dj Skee's door to see if he would host the mixtape and it was a go from there.
The rapper states that he called up Skee when he was located in Toronto and although DJ Drama was on for the ride it's all good because Skee and him has a history together. The Game says there's no love lost to Drama since they still speak and right now Skee is at home working on getting it out to the people.
Game goes on to say that Skee asked him if any G-Unit disses were going to be on the tape and he responded with 'Not really,' but believes that he reserves the right to do whatever he wants which is one of the reasons he tapped Skee.
Tracklisting to 'The Red Room' mixtape:
1- 400 Bars (The Skeemix)
2- Ha Ha ft. Nipsey Hussle
3- The Professionals ft. Menace, Maad Maxx, Kanary Diamonds
4- Revolver Or The Semi ft. Mysonne
5- Drop The World ft. Kanary Diamonds
6- Never Stop Hustlin ft. Fabolous
7- Gangsta
8- Gangs Of New York ft. Jadakiss & Jim Jones
9- Trippin ft. Kanary Diamonds
10- Everything Red ft. Lil Wayne & Birdman
11- First Lady ft. Kanary Diamonds
12- Lowrider ft. Busta Rhymes
13- It Must Be Me ft. Pharrell
14- Maad Maxxx Freestyle
15- Dopeman ft. XO
16- Diamonds ft. K-Young
17- Heartbreak Hotel ft. Diddy
18- Slangin Rocks
19- Shake (TRV$ Remix) Bonus Track
20- Over- Juice & Mysonne