Kat Stacks or Superhead: Who'd You Rather? (Photos)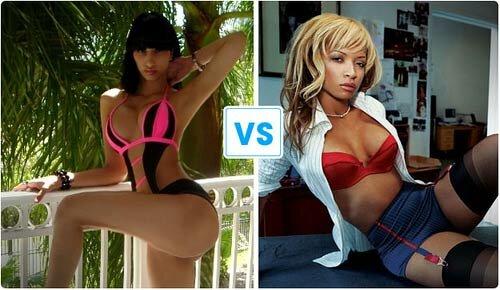 We already know who Karrine "Superhead" Steffans is but do you know who Kat Stacks is? She's apparently been Hip-Hop's number one groupie since Superhead retired.

In 2005, Superhead released her book "Confessions of A Video Vixen" where she relentlessly told all about how and who she slept with in the Hip-Hop world. She revealed that she slept with artists such as Ja Rule, 50 Cent, Juelz Santana and Usher, just to name a few.
Since Superhead bared all her story, another groupie queen by the name of Kat Stacks is honing her reputation as the number one 'skin' in Hip-Hop claiming to have slept with 50 cent, Nelly, Bow Wow, T-Pain, Lil' Wayne as well as other Young Money artists.
So who'd you rather?
Is Kat Stacks taking Superhead's place in the Hip-Hop groupie world?
Spotted at Global Grind