Beyonce Inflatable Doll And Tiger Woods Inflatable Love Doll?! (Photos)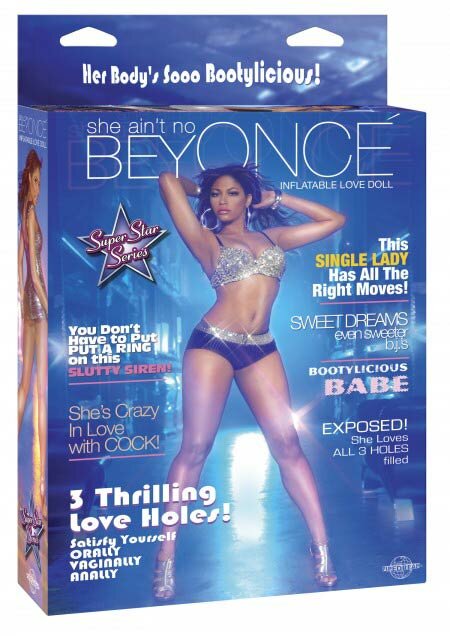 For all you dreamers and fantasizers who wish you could get Beyonce' in your bed: Keep dreaming! But, meanwhile, meet 'She Ain't No Beyonce' Inflatable Love Doll.

Ok, this is twisted, we must say but if you bought one of these dolls then you can live out your wildest fantasies with the 'She Ain't No Beyonce Inflatable Doll' as long as you understand that the doll is 'No Beyonce'!
On the front of the box the company responsible for this twisted creation uses titles of a few of Beyonce's songs to catch the eye of the buyer.
Check It Out For Yourself!

And for all you mistresses who still want a peice of ole Tiger Woods or you women who dream about being one of Tiger's mistresses: Keep dreaming! Meanwhile, meet the 'Take-Home Tiger' Inflatable Love Doll.
We won't do too in depth into this one. Btw, did you see the condom statue of Tiger Woods that was reported on HipHopRX.com?