Tiger Woods Stops Wife Elin Nordegren From Hauling Off Kids To Sweden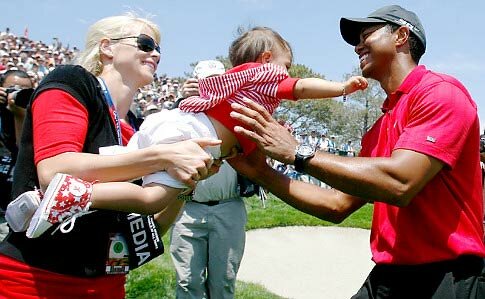 Although Tiger Woods has the name cheater and not cheetah attached to his name now, it hasn't stopped him from trying to keep his family within arms reach.

According to reports, golfer Tiger Woods is preventing Elin who's reportedly seeking divorce from leaving the United States because he still wants to tend to their kids, Sam and Charlie.
Reportedly the two also have a slightly different idea how to raise their two children since the sex scandal flared up.
Elin allegedly has also become more independent and is not bowing down to Tiger Woods' demands meaning a lot of things has changed since she has lost all trust for him.
Despite what happens between the two as far their relationship, the children are currently their main concern.